USA Cycling's Race Clean Program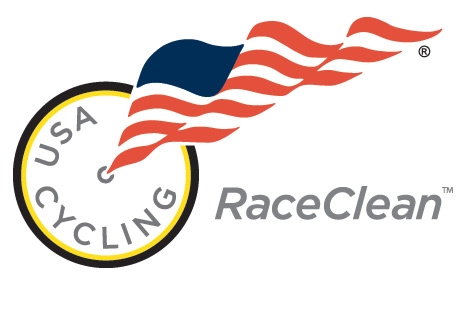 USA Cycling created the RaceClean program as part of its ongoing commitment to clean sport, ensuring a level playing field, and promoting athletes' health and well-being. This will be accomplished through a dual approach of increased education, using the resources developed by the U.S. Anti-Doping Agency (USADA), the World Anti-Doping Agency (WADA), and the Union Cycliste Internationale (UCI), and increasing the frequency and effectiveness of in-competition and out-of-competition drug testing at all levels of competitive cycling in the United States that is governed by USA Cycling.
GOAL
The goal of the RaceClean program is to eradicate the use of performance enhancing drugs and techniques in cycling.
The strength of USA Cycling's RaceClean program is the commitment from and collaboration with the key stakeholders, including riders, teams, race directors, and the Local Associations. USA Cycling will match the financial contributions put forth by these key stakeholders.
TESTING
USADA will conduct the in-competition and out-of-competition testing, as well as any adjudication. USADA will also select the events and athletes for testing.
HOW YOU CAN SUPPORT THE RaceClean PROGRAM
USA Cycling members can contribute to supporting this important and groundbreaking initiative by donating to the RaceClean fund when they purchase or renew their license online. All funds generated from donations will be used to support and increase the scope of the RaceClean program.
THERE ARE 5 KEY COMPONENTS OF THE RaceClean PROGRAM:
Increased Testing at National Calendar Events — This collaborative effort will be funded by USA Cycling, national calendar race directors, team owners/managers and riders. Testing will begin with road, mountain bike cross-country, and cyclo-cross national calendars, with the goal of including track and BMX national calendars in the near future. USA Cycling will match funds put forward by teams and race directors.
Increased Out-of-Competition Testing — USA Cycling will work with USADA to add more riders to the no advance notice registered testing pool. This requires riders to provide their whereabouts at all times to USADA in order to be available for testing.
Grassroots Testing — USA Cycling is working with its Local Associations that want to invest in more testing at the local level. USA Cycling will match funds up to $6,000 for each of the 34 Local Associations across the U.S. The Local Associations will opt into the program that USADA will execute.
Tax Deductible Donations — USA Cycling has a check box on its license and club applications for members and clubs that wish to donate to the 'RaceClean Fund'. Non-members may also show their support by making an online donation HERE: $
Education — Using anti-doping educational resources developed by USADA, WADA and the UCI, USA Cycling will amplify anti-doping education programs through various USA Cycling platforms and programs.
For more information contact USA Cycling Technical Director Shawn Farrell